By Life in the Van and Utopian Harvest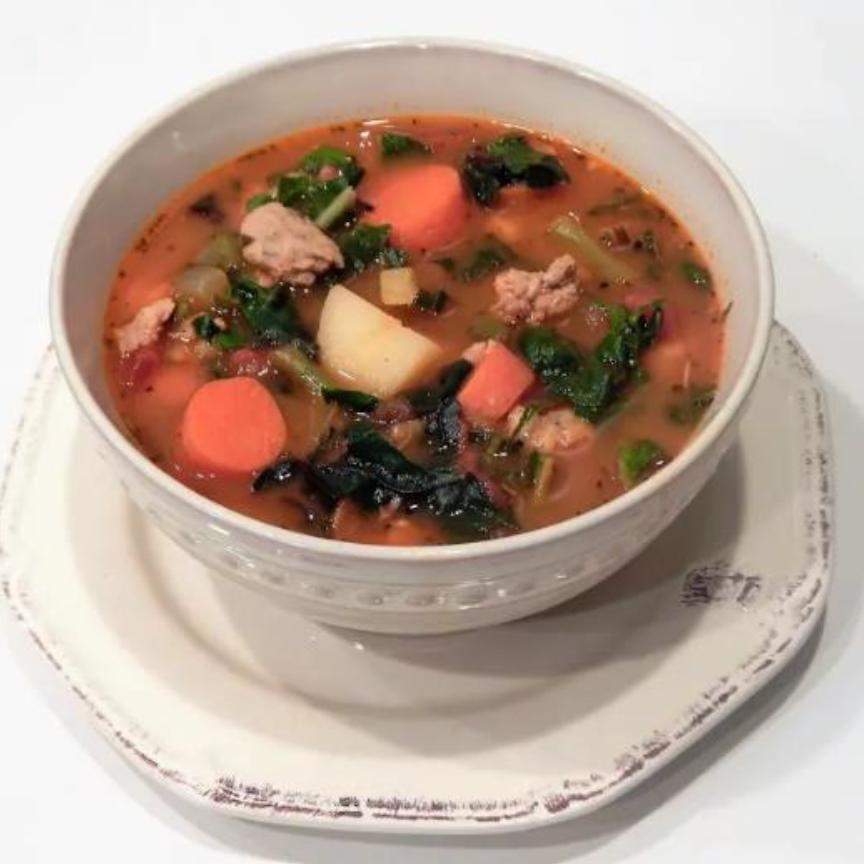 First, the Health Benefits of Meatball Swiss Chard with Khorasan Wheat
Promotes reduced risk of cancer
Promotes lowered blood cholesterol
Promotes lowered blood pressure
Can enhance endurance/performance in sports
Swiss Chard contains 3 times the recommended daily intake of vitamin K and 44 percent of the recommended amount of vitamin A.
Khorasan Wheat has more proteins, lipids, vitamins, minerals and amino acids than common wheat; therefore, it serves as a more nutritious substitute.
Ingredients for Meatball Swiss Chard with Khorasan Wheat:
2 Quart or 64 oz of chicken broth or bone broth 
1 LB meat ball ORuse your leftover turkey (shredded) or ham (diced) 
1 cup diced Onion
1 cup diced carrots
1 bunch of Parsley(remove stems and chop the leaves) 
2 cloves garlic (minced) 
28 ounces crushed tomatoes (fire roasted is my favorite) 
1 cup of Khorasan Wheat (Campbell Farm Enterprises Inc) 
4-6 cups cut carrots (slice or cut into bite size pieces) 
1 bunch Swiss chard(leaves & stems separated) 
1 bunch of Asian Green (cut into 2-inch pieces) – optional 
1/2 T sea salt (if using boxed broth, however, you will need to reduce the salt to taste) 
1/4 teaspoon ground black pepper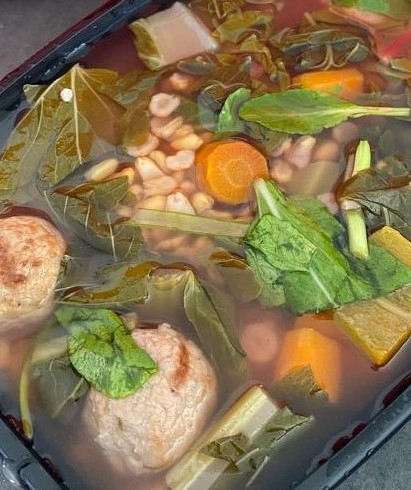 Directions for Meatball Swiss Chard with Khorasan Wheat:
1. In a large soup pot, combine broth, Khorasan Wheat, carrots, onion, and garlic and bring to a boil.
2. Lower the heat to low and continue to cook for 1 hour (the grain will open up and be chewy – similar to barley or corn in texture).
3. Add Swiss chard stems and continue to cook for another 15 minutes.
4. Add the Swiss chard leaves, Asian greens, and chopped parsley or any other vegetables you like.
5. Salt and pepper to taste and cook for 5 more minutes.
6. Ready to serve with your favorite crusty bread. Yum!